About Samarpita
Currently, I am teaching IELTS, communicative English, corporate communications. This sudden shift has been triggered by my maternity sabbatical. It gave me the impetus to go for an enriching & knowledge evocating career.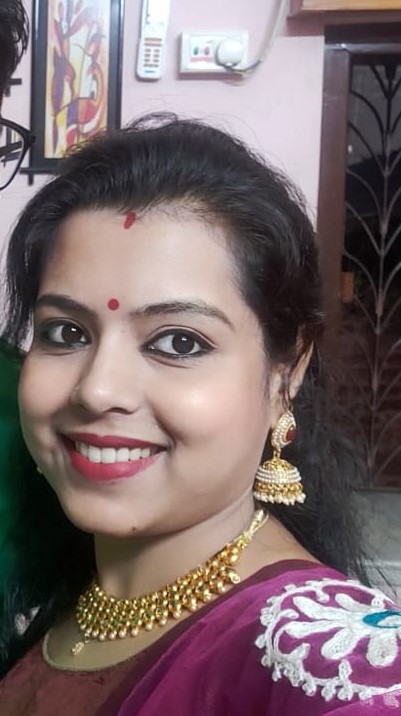 How does it feel to be an eMaester?
This is an amazing platform and the work-life balance is perfect. My family has also been very supportive. They see it as a positive change in my career.
One of the best feelings in this job is receiving the accolades from students. They fondly remember us on having receiving their desired band and it is very rewarding to see them planning a step further towards their dream career and life.
I remember one particular incident where I had to take care of a very demanding student. It was a great learning experience as it helped me to grow as a trainer and inculcated a certain value system within him.
After the students get their results they express their gratitude & share a lot many facets of their personal & professional life and when they achieve their desired score, the students feel they are on cloud 9! It is such a happy feeling!
Advice to the future eMaesters
This job has given me a sense of independence, which I think is very important in a person's life. My message to the future trainers would be: knowledge is power so keep learning & keep growing.