About Vanita
I chose to teach as a profession because it is very satisfying as we are helping and motivating students to reach their goals and in the process, we learn a great deal from students also.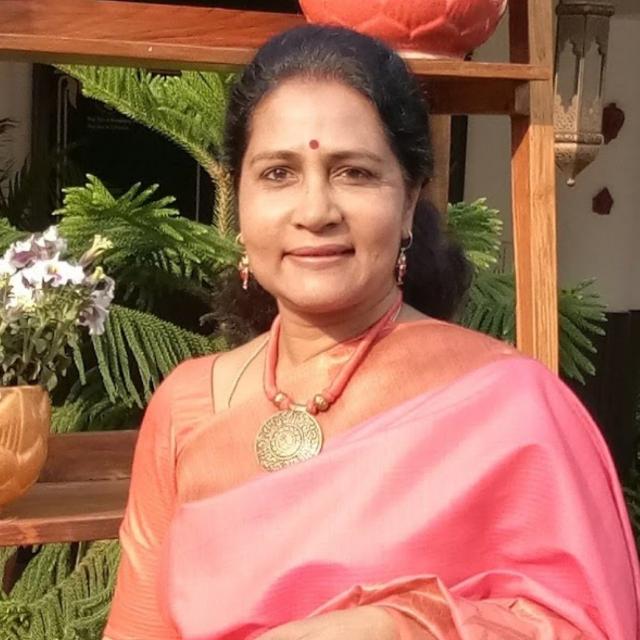 How does it feel to be an eMaester?
My experience with online teaching has been great. I never thought it would be so fulfilling, rewarding and empowering. It is a pleasure interacting with young minds.
I decided to join eMaester because I wanted to follow my passion for teaching from the comfort of my home.
Since I now work from home, I feel I am more organised and can plan my activities well in advance. So I would say it's a positive change that I can see in me.
My work involves being on a zoom call all the time, so often my family makes jokes about it. However, they do it in a positive way.
Some of my best moments are when my ex-students call and say how I helped change their life for better, they call me on Teachers Day, on the day of festivals, to wish me.
Testing moments are when students don't follow instructions and are not regular.
I have many unforgettable moments with my students. One of which is definitely about a student who joined for Spoken English and she renewed her course for more than 1 year and became very proficient in the language and is doing Ph.D. nowadays.
When the course is about to get over, students often say that they are going to miss me and my training sessions with them.
Having a skill like teaching online and with such extensive content knowledge gives you a sense of independence and I love it! There are opportunities to learn new things every day.
Advice to the future eMaesters
To the future mentors I would like to say: Take the plunge, you will not regret it.